Aditional material (1990)
All illustrations are (mostly) © Kevin O'Neill & Pat Mills
In these articles, I will try to chronologically recap artworks, sketches or any kind of tribute issued outside the regular published material. So far, my research focuses mainly on comics related magazine or fanzine. For my aim is to reach some kind of exhaustivity, I would welcome here any suggestion or lead about bits and pieces that I would have missed (for that matter don't hesitate to use the comment section of this blog to contact me).
Lets begin with Amazing Heroes #182 (US, Fantagraphics Books, August 1990) and its beautiful cover (included in the bonus section of the "Blood, Sweat, and Fears" paperback):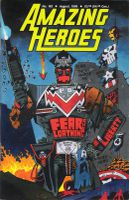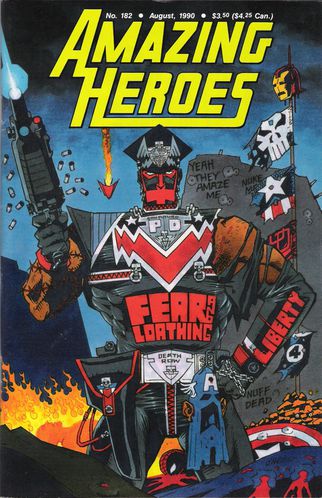 This issue also contains a full lenght career interview of Pat Mills by Nick Hasted (15 pages).
In September 1990, in the UKCAC convention booklet we first found this advertising for Toxic! magazine, previously used in the UK version of "Marshal Law Takes Manhattan" :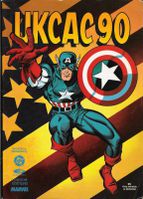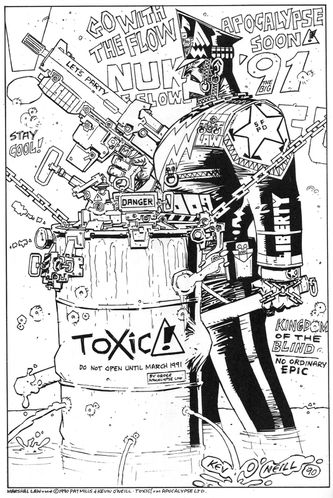 Then there is that one page spotlight on Kevin with a Public Spirit illustration (from the 1988 booklet):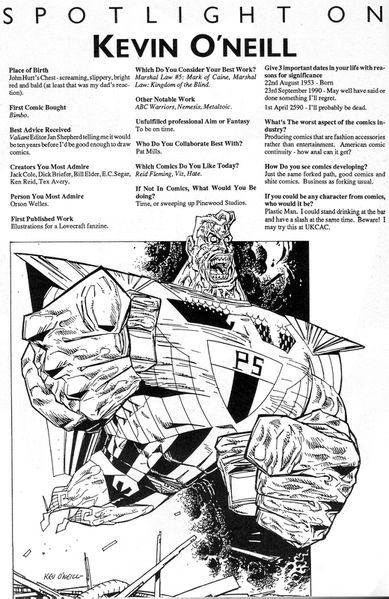 At the end of the year, in Fantazia #7 (published by Pegasus Publishing Limited), there were a small news about the release of Kingdom of The Blind in the UK in larger British size, illustrated by the following image (before lettering and colouring):