Aditional material (1991-1994)
All illustrations are (mostly) © Kevin O'Neill & Pat Mills
In these articles, I will try to chronologically recap artworks, sketches or any kind of tribute issued outside the regular published material. So far, my research focuses mainly on comics related magazine or fanzine. For my aim is to reach some kind of exhaustivity, I would welcome here any suggestion or lead about bits and pieces that I would have missed (for that matter don't hesitate to use the comment section of this blog to contact me).
For the chrismas/new year eve's issue of Speakeasy #116 (December 1990/January 1991), Kevin O'Neill has produced this stunning cover. Note that a virgin version of this cover can also be found in the bonus section of "Blood, Sweat, and Fears" US paperback":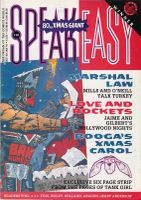 There is also an advertisement for a signing tour made by the authors, illustrated by a visual from Toxic! magazine: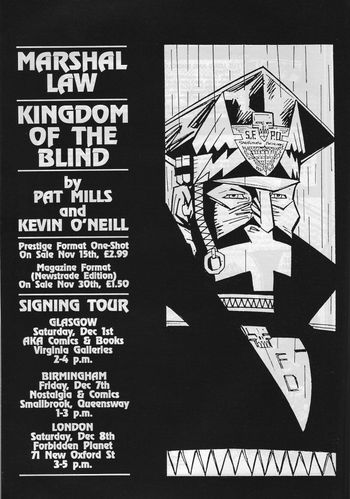 In the Brittish "definitive superhero magazine" Fantazia #9 (February 1991), there are extensive B&W excerpts (before coloring) from "Kingdom of the Blind" illustrating a Mills/O'Neill interview/article written by Gordon Rennie.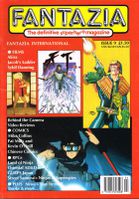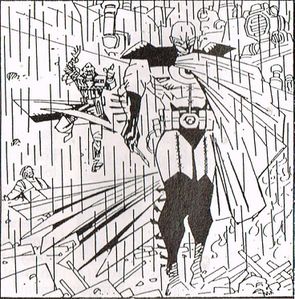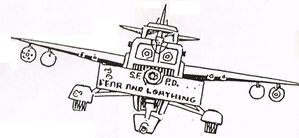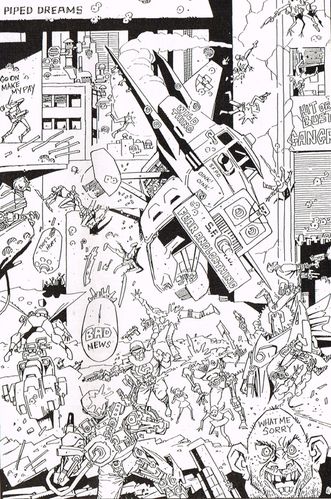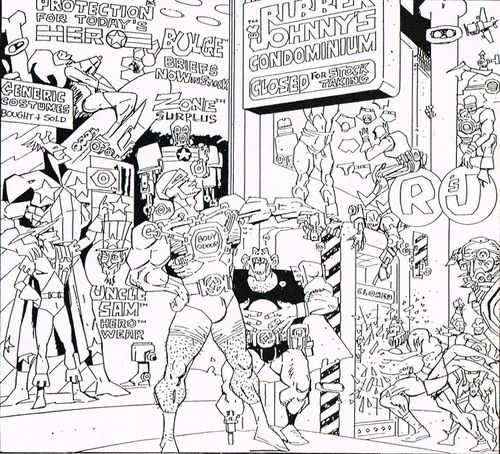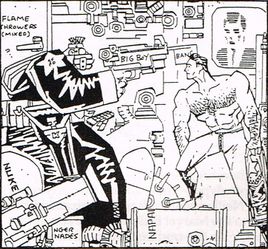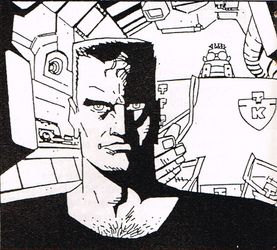 This issue also features this advert for the Glasgow 1991 comic art convention: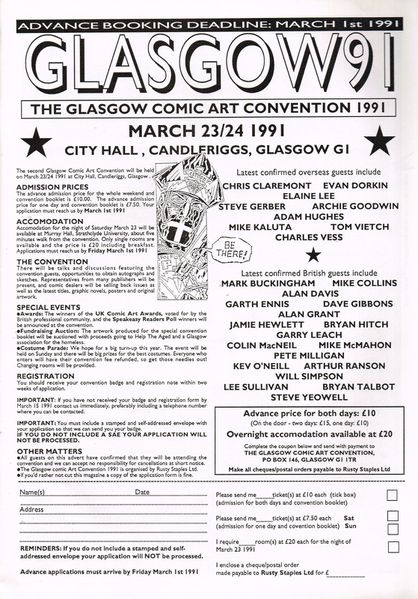 The french magazine Scarce #29 (vol2, Fall 1991) presents also a two pages review of "Kingdom of the Blind" written by Francis Saint Martin, and illustrated by B&W excerpts from the comic (before coloring):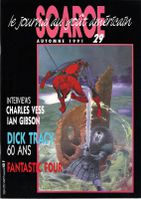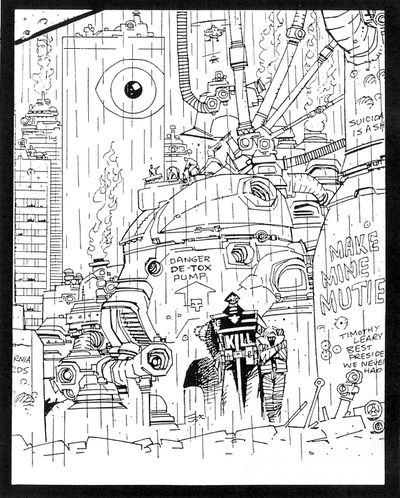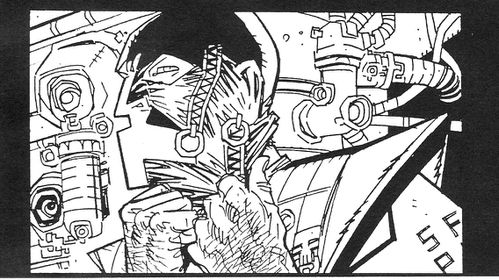 In the UKCAC 1991 convention booklet (October), there is this nice illustration, previously published in the bonus section of "Blood, Sweat, and Fears" US paperback":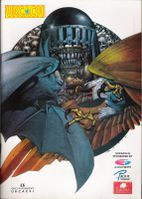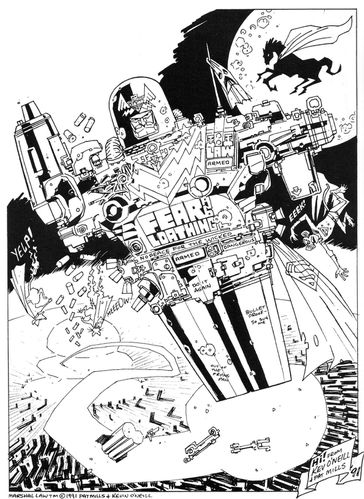 The DHP preview Insider #4 (April 1992) displays 3 pages of "Super Babylon" art without lettering (colored but the magazine is published in B&W). Its back cover also displays the first of cover in color.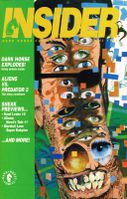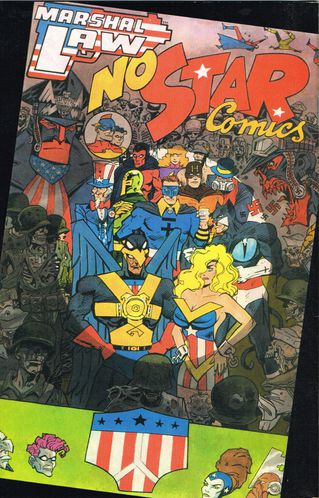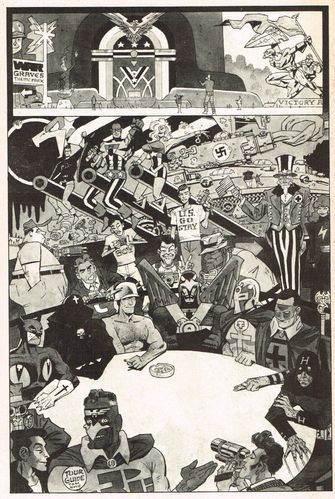 In June 1992, Comic Collector #4 has published an in depth career interview of both authors, featuring some B&W excerpts from Marshal Law.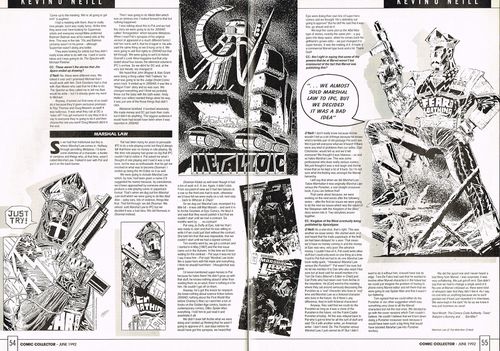 We subsequently found some Marshal Law material in the San Diego Comic Con Comics #1 (August 1992) produced by Dark Horse. In fact, an entire page of that order only collective book was drawn by Kevin O'Neill: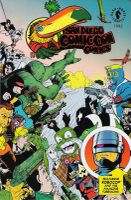 In the Glasgow Comic Art Convention booklet (April 1993), we found that spendid Team Up between Bat Mite and Marshal Law (again, this illustration can be found in the bonus section of "Blood, Sweat, and Fears" US paperback"):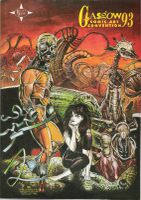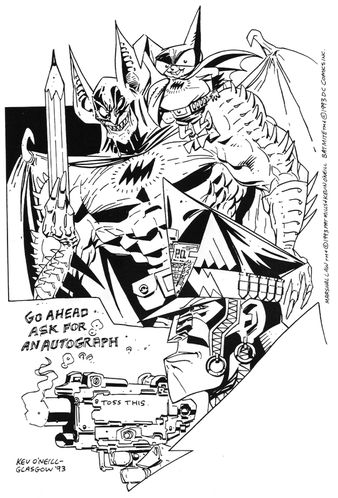 Finally, in May 1994, in Hero Illustrated #11, there is a two page hero fact file displaying a never before seen coloured illustration (as well as Kevin O'Neill John Pain on the cover of the magazine):