Aditional material (2002-2010)
All illustrations are © Kevin O'Neill & Pat Mills
In these articles, I will try to chronologically recap artworks, sketches or any kind of tribute issued outside the regular published material. So far, my research focuses mainly on comics related magazine or fanzine. For my aim is to reach some kind of exhaustivity, I would welcome here any suggestion or lead about bits and pieces that I would have missed (for that matter don't hesitate to use the comment section of this blog to contact me).
Marshal Law makes a guest appearance in the collective story in 2000AD #1280 (February 2002), celebrating the 25th anniversary of the british comics magazine :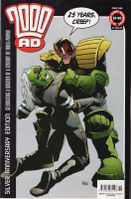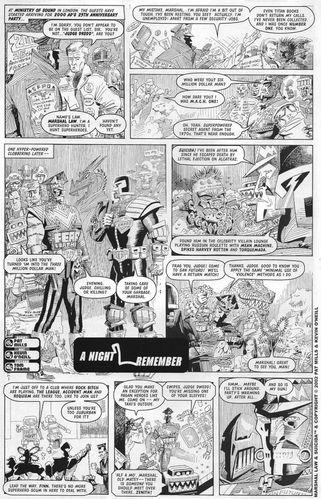 In 2004, a George Khoury book, True Brit, published by Tomorow Publishing, displayed this B&W illustration along a detailed interview of Kevin O'Neill.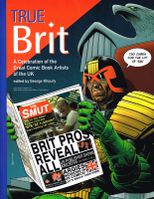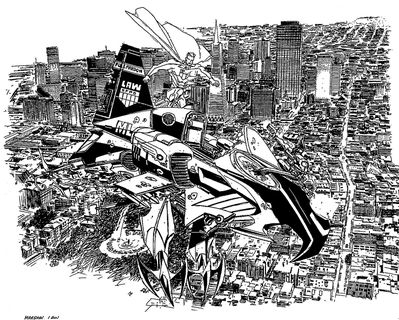 Again, it's in Judge Dredd Megazine #232 (March 2009) that one's can find a never before seen Marshal Law illustration by Kevin O'Neill, intended to be the cover for a Marshal Law Omnibus published by Top Shelf. Eventually, the project was cancelled (see here).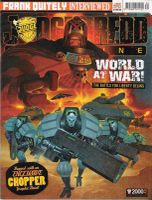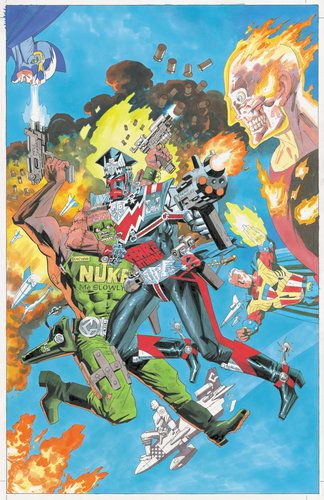 And the last new illustration that I have dug up was found online, for a Kevin O'Neill interview led by the Comics Journal in February 2010: