Fear Asylum Paperback (2003)
All illustrations are © Kevin O'Neill & Pat Mills
Introduction
This article's aim is to identify additional editorial elements included in the paperback (softcover) published by Titan Books in the UK, collecting the 3 following stories: "Marshal Law Takes Manhattan" (Epic Comics), "Secret Tribunal" and "The Mask/Marshal Law" (both Dark Horse Comics).
Cover, originally used for "Secret Tribunal #2":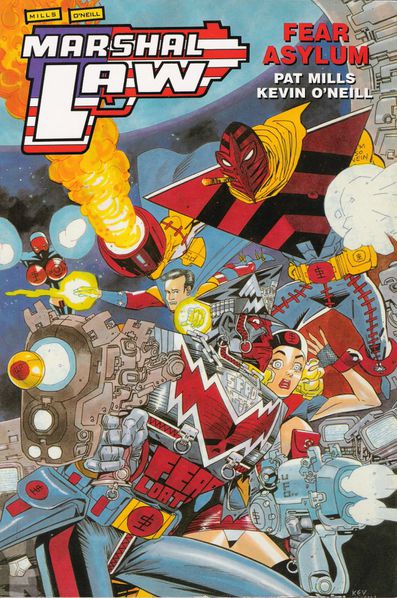 Content:
All the covers previously used for these stories are included, both the UK and US version for "Marshal Law Takes Manhattan". For the latter, it is the first time that it is printed on glossy paper.
One can find several illustrations already published elsewhere, like an artwork gallery of Kevin O'Neill research concerning The Persecutor's costume (Graphitti Designs), covers of Ark #25 and Toxic! #14 with the first half of "Rite of Passage". Among other reprinted illustrations, below is a blue version of the "Marshal Law Takes Manhattan" third of cover: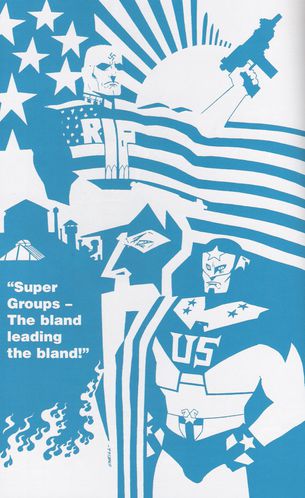 There is only one novel art: a Suicida christmas card drawn by Kevin O'Neill for the "Just Comics" store: