Kingdom of the Blind (1990)
All illustrations are © Kevin O'Neill & Pat Mills
Released material
46 pages, drawings, inks and colors by Kevin O'Neill.
First Apocalypse Ltd release of Marshal Law in 1990, this story has been launched in two formats : in magazine format in England (Toxic! Present # 1, newspaper quality), and in the basic comics size in the USA (glossy paper). As for the content, the differences between these two editions are minimal: no back cover dedicated to the Marshal in the UK edition, but two additional small thumbnails.

Kingdom of the Blind, magazine (UK)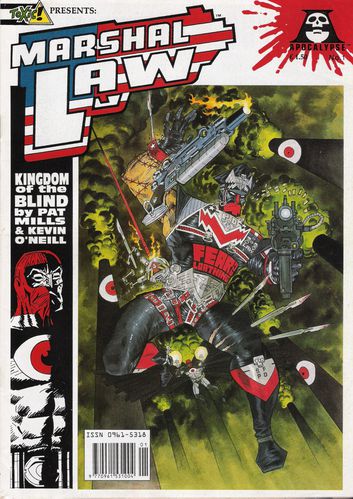 Kingdom of the Blind, One Shot (USA), cover and back cover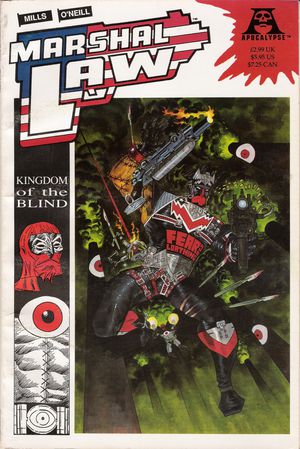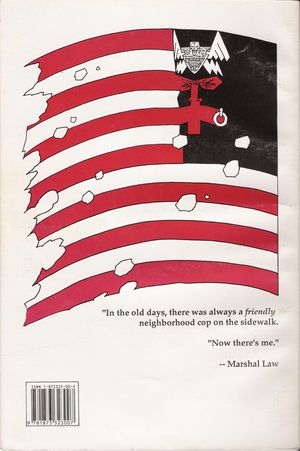 From october to december 1991, the italian publisher Granata Press has issued the story trough its magazine Nova Express (#6 and #7). The magazine is a large size one with good quality paper. Perhaps the colours are not as vivid as the original comic but its really not an issue. Oddly the story is published "by agreement with Zenda Edition", the french publisher, but Zenda never published any other material than "Fear and Loathing". Thanks to Paolo Gugliuzza for telling me about this edition.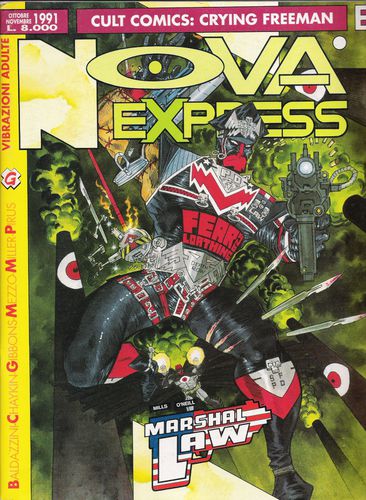 Note that this story has been recently reprinted by RW edizioni (see here for details) while adapting the recent US DC Deluxe Edition: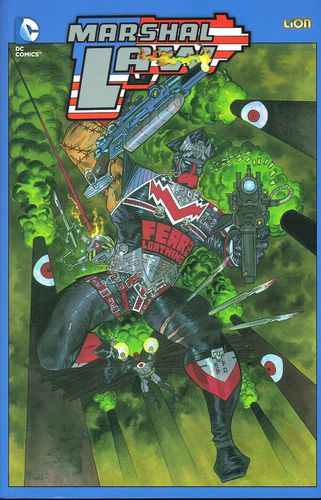 This story was reprinted in the USA, in the "Blood, Sweat, and Fears" Dark Horse Comics 1993 paperback, with a small, but hilarious introduction by Alan Grant, and an exclusive cover.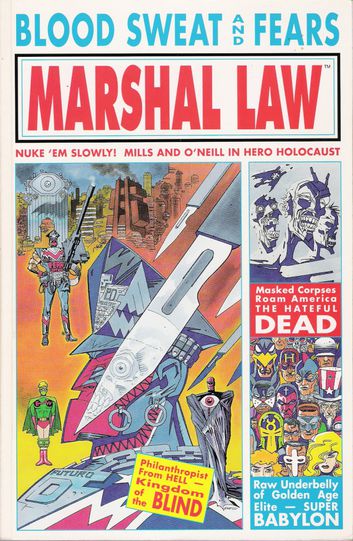 In 2003, Titan Books reissued the Dark Horse paperback on the UK market, with an introduction by Howard Chaykin (including the previous exclusive cover inside the book).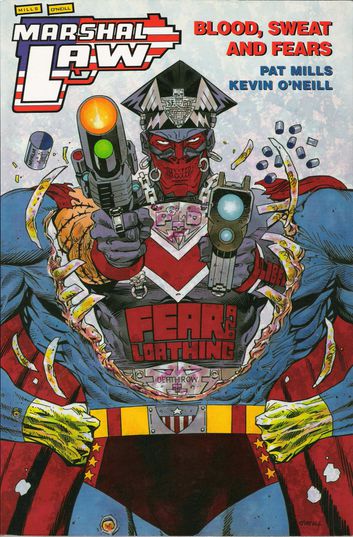 You can find the detailed content of these two books here.


Spanish edition: this story has been recently reprinted by EEC (see here for details) in the second volume adaptation of the recent US DC Deluxe Edition: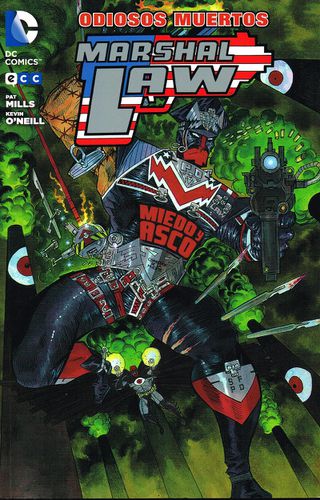 Plot

Third in chronological order of publication, this story was originally intended to follow immediately the original miniseries (hence the funeral of the Public Spirit). Our favourite psychotic policeman has to face Scott Brennan, aka the Private Eye, a mix between Citizen Kane and Bruce Wayne. Unlike the Batman, Scott Brennan is a self proclaimed vigilant, but with more radical surgical methods. As a policeman, Marshal Law's duty is to arrest him, but for he kind of has a little admiration for the Private Eye, he decided to tolerate his deeds further. A choice that will cost him dearly.