Official Goodies part three: Miscellaneous
All illustrations are © Kevin O'Neill & Pat Mills
Lets finish this section related to official goodies with various unclassified items.
B&W Sticker that comes with Strip #1 (1990) :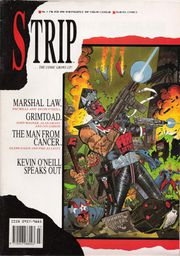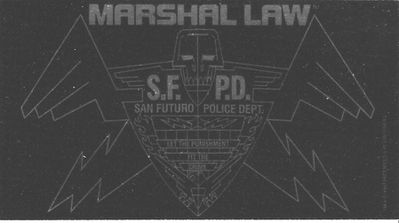 Then, we have this sampler copy of Toxic! #1 (1991):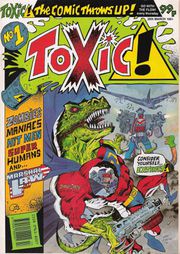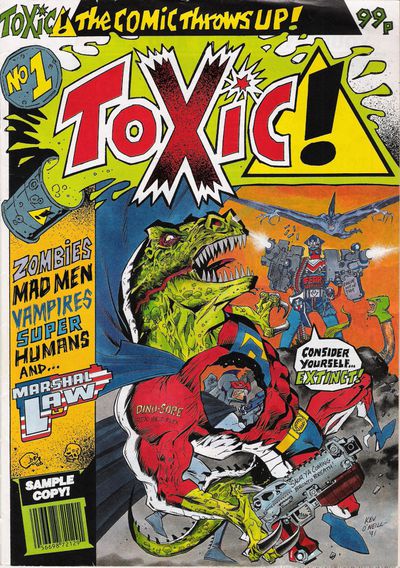 This promotional copy directed to retailer was slighty different from the selling copies. To begin with, the stories were not edited in the same order and there were no text yet in the "Accident Man" pages. Plus, the magazine dispayed an illustration from "Muto Maniacs" that will not be published, and pages from "Boggie Man" that will be held for issue #2.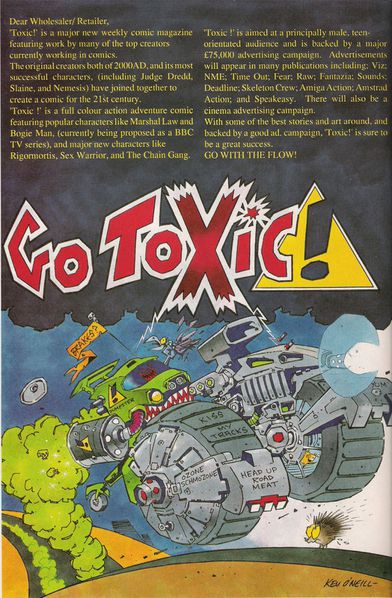 This A4 add board was produced in 1993 for the release of the US Dark Horse paperback "Blood, Sweat, and Fears":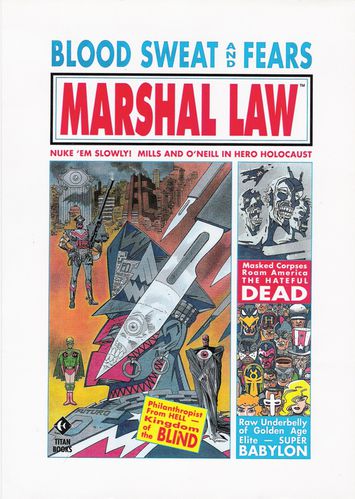 From the same year (1993), I've managed to put my hand on this A4 "Law in Hell" preview copy, displaying the entire first part of the Pinhead story in B&W before colouring (probably used by the publisher for editing purposes):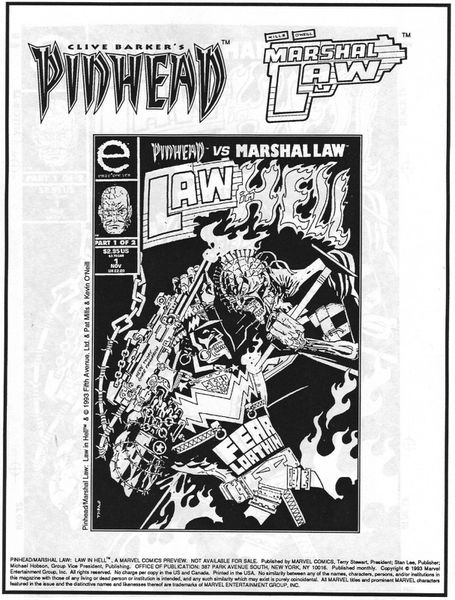 In April 2013, to celebrate the massive DC deluxe edition, Comic Heroes #18 was displaying a Marshal Law postcard as a free gift: