Secret Tribunal (1993-1994)
All illustrations are © Kevin O'Neill & Pat Mills
Released material
2x32 pages, drawings, inks and colours by Kevin O'Neill. Lettering Bill Oakley.
This is a two part story ("Cape Fear" in 1993 and "Court Marshal" in 1994) first published in the USA by Dark Horse comics in comics format.
Covers along with the back covers form a single picture.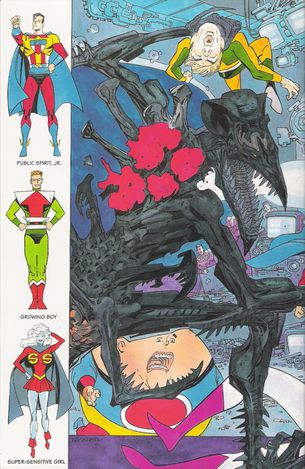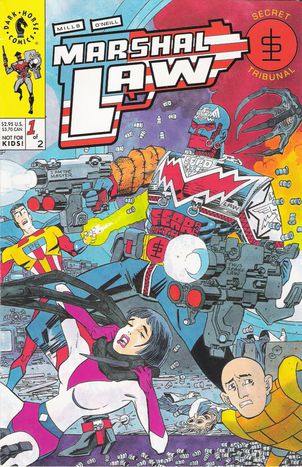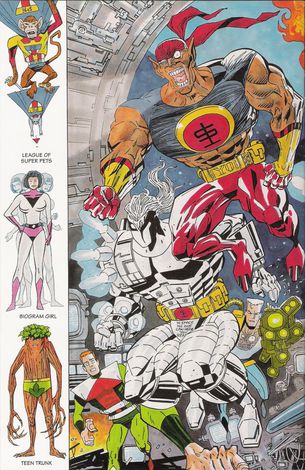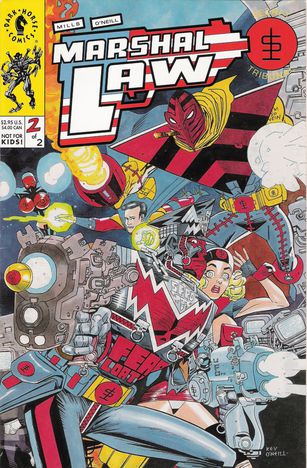 German edition from EEE was published between October and November 2000. It has exactly the same form as the Dark Horse edition (2 comics size books), exept they have used cardboard for the covers.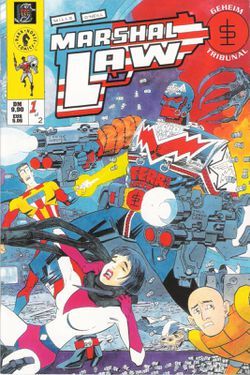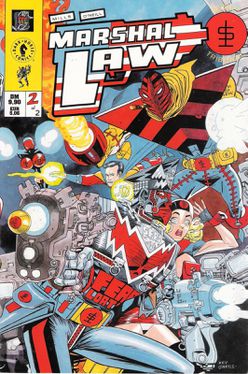 Translation was credited to Gary-O-War. The second issue includes the "Who's Who" previously published in "The Savage Dragon/Marshal Law" #2 and an introduction exclusive for this german edition written by Pat Mills.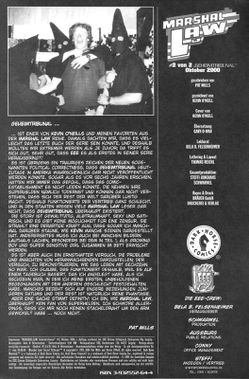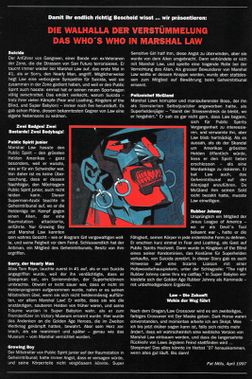 I've tried to make a translation of the forewords, but as I'm French and don't speak German, sorry if I've made some mistakes:
« This story is Kevin and I favorite of the Marshal Law books. At that time we thought that it may be the last book of the series, and so, we wanted to be more extreme than ever before, and it's a good thing, it's even a very good thing, that it was the first book that EEE published from Marshal Law.
Incidentally, it's illustrates the extent of the so-called political correctness, for the "Secret Tribunal" probably could not be published in America today: even the story appeared six years ago, we always had the feeling that it's something the comic-establishment could not bear. They take their superheroic heritage deadly serious and cannot understand that the rest of the world could make fun of it. Therefore, the distribution worked very badly, and in some areas, many readers of Marshal Law are not aware that "Secret Tribunal" exists.
The story is violent, nightmarish, sexy, and satirical, and there is no possibility of censorship. It exudes such a force that sometimes even I am amazed with how Kevin has represented some of the scenes. On the other hand, I'm laughing out loud seing some illustrations, especially in the first part, when Super Sensitive Girl and Growing Boy are caught in bed together.
There is also a serious attempt to display the problems associated to the adolescence, with the reconstruction of a diary of how the life of a sixteen young boy was. I think it works because it is based on a diary, that I've created when I was sixteen, in which I held my first awkward encounters with the opposite sex. Some refer to more recent and closer relations and the rest of course is pure fantasy.
But one thing is definitely true: I am, like Marshal Law, not a fan of superheroes. I swear though that I've still no barbed wire wrapped around the arm... not yet.»
Note that a variant cover for the second issue exists, but was limited to 250 copies only: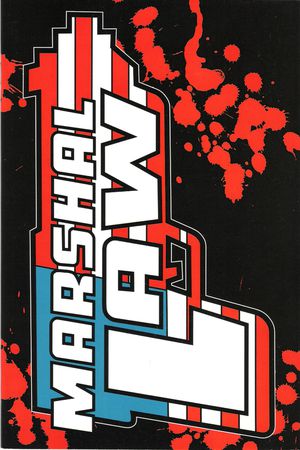 In 2003, this story was collected in the UK by Titan Books in the "Fear Asylum" paperback, with the cover of the second original issue (paperbacks detailed contents here).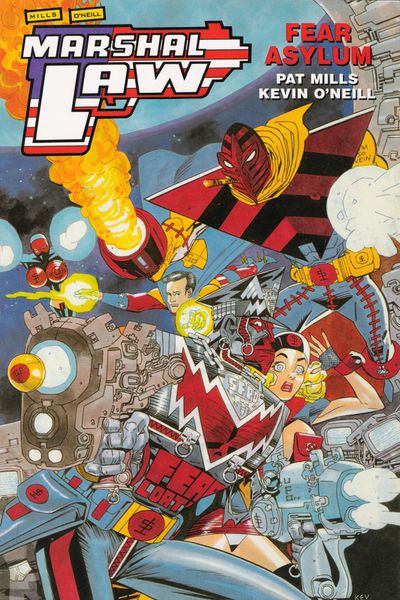 Italian edition: this story has been reprinted by RW edizioni in March 2014 (see here for details) in the third volume adaptation of the recent US DC Deluxe Edition: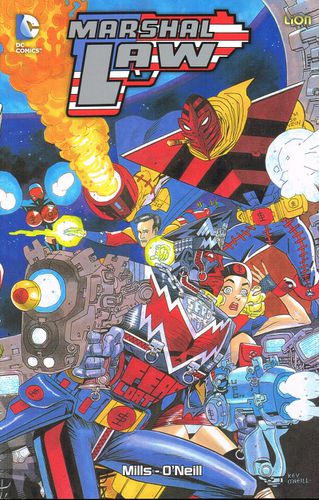 Spanish edition: this story has been reprinted by ECC Ediciones in July 2014 (see here for details) in the third volume adaptation of the recent US DC Deluxe Edition: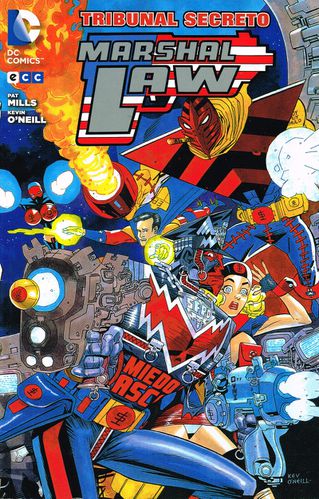 Plot
The story follows the main plot of James Cameron's masterpiece: "Aliens" (1986). Marshal Law has to lead a squad of mutant super heroes, the Secret Tribunal, whose mission is to rid an orbital platform (an incubating/training center for super hero apprentice) of an alien life form, The Incubus. Like Ellen Ripley's character in "Aliens", they ultimately face a queen mother in a battle whose stake is the protection of their respective offspring.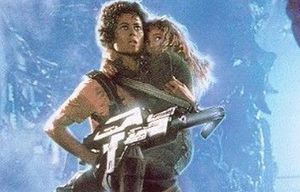 Remark: it is difficult to locate chronologically the story, which seems to follow immediately "Super Babylon" (as seen in plate 8 of # 1), while "Law in Hell" has been published in the meantime. As of the state of mind of our hero, after his total dezhumanization following "Super Babylon", in this story he begins anew to act like a sensitive man. In my opinion, "Secret Tribunal" is to be placed right after "Law in Hell" in the continuity because in the latter, Pinhead shows the Marshal the reality of his condition.