Rites of Passage: Toxic! magazine (1991)
All illustrations are © Kevin O'Neill & Pat Mills
Introduction
Between March the 28th and October the 24th 1991, Apocalypse Ltd had proposed a full color weekly magazine, Toxic!, with Pat Mills as editor, and Marshal Law as the leading story. "The Hateful Dead" was in fact first published from #1 to #8 (Kevin O'Neill producing less and less pages).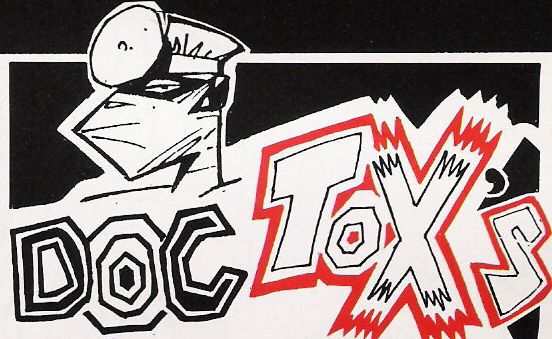 During the weeks that followed the end of "The Hateful Dead", many readers have wondered if ultimatly Mills and O'Neill had not killed their character. Doc Tox (Pat Mills?), who was in charge of the letter column never really contradicted them until the cancellation of the magazine, #31 beeing the last issue (Apocalypse Limited went bankrupt).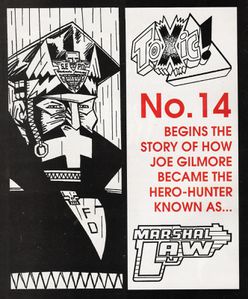 Rites of Passage
To lighten the long wait for the following of "The Hateful Dead", the 8 page prologue first published in the "Fear and Loathing" paperback were reused in #14 and 15 of Toxic!.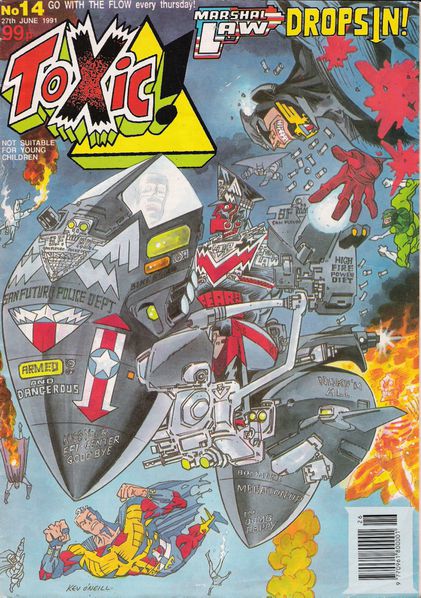 Two unpublished pages were added to this prologue, the first to create a link with the last pannel of "The Hateful Dead".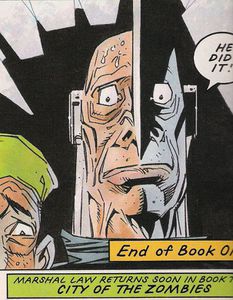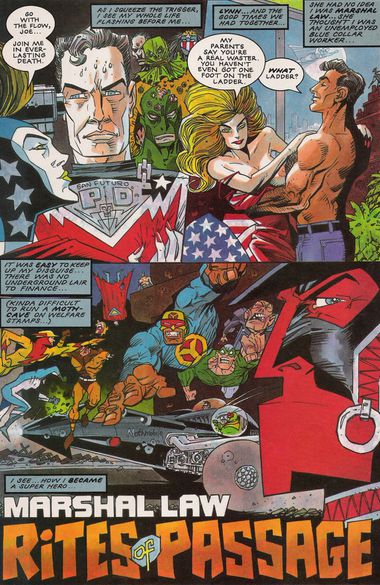 Last page of the prologue was originally designed to precede the cover of the first issue of the original series. The second new page provides a new sequence.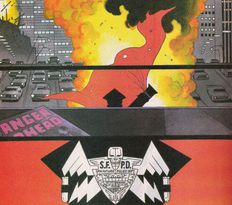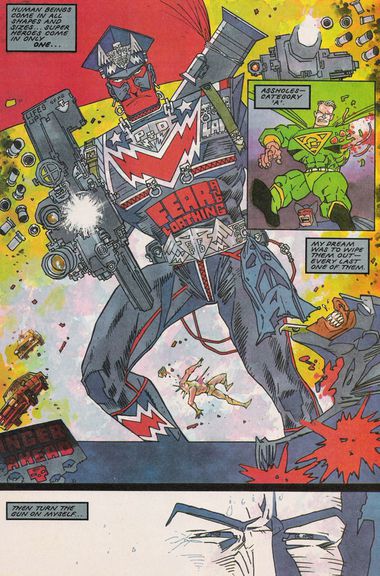 One could find these 2 never seen before pages in the bonus section of the Americain paperback "Blood, Sweat, and Fears" published by Dark Horse in 1993 (note that the English paperback with the same name, released by Titan Books in 2003, does not include these pages). The first of these two new pages (as well as a reprint of the cover of Toxic! #14) is also included in the bonus section of the English paperback "Fear Asylum" (Titan Books, 2003).