Aditional material (1989)
All illustrations are (mostly) © Kevin O'Neill & Pat Mills
In these articles, I will try to chronologically recap artworks, sketches or any kind of tribute issued outside the regular published material. So far, my research focuses mainly on comics related magazine or fanzine. For my aim is to reach some kind of exhaustivity, I would welcome here any suggestion or lead about bits and pieces that I would have missed (for that matter don't hesitate to use the comment section of this blog to contact me).
In Speakeasy #96 (UK, Acme Press, March 1989), first we found a advert for the Marshal Law Shirt II: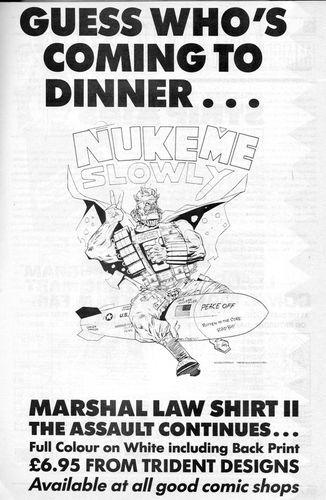 ... and a 3 pages interview of Kevin O'Neill and Pat Mills lead by Richard Ashford, illustrated by that N&B drawing from the first story: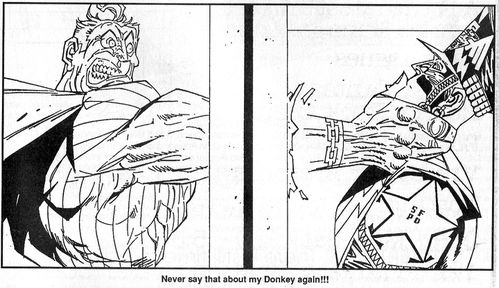 In May 1989, Ark #28 has published the sketch for the Marvel poster to illustrate a review of the first series.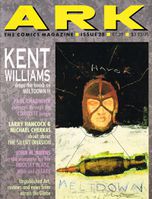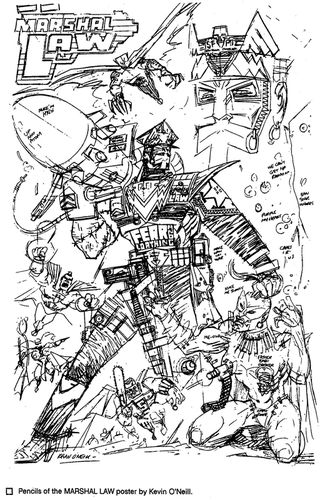 Then, in Speakeasy #100 (July 1989), there is that beautiful illustration especially made by Kevin O'Neill to celebrate the 100th issue of the magazine: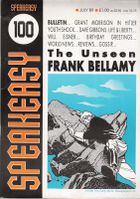 And finally, there is that stunning illustration made by Kevin for the convention booklet of the UK CAC 1989 (september):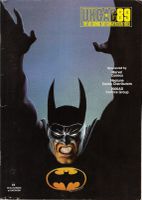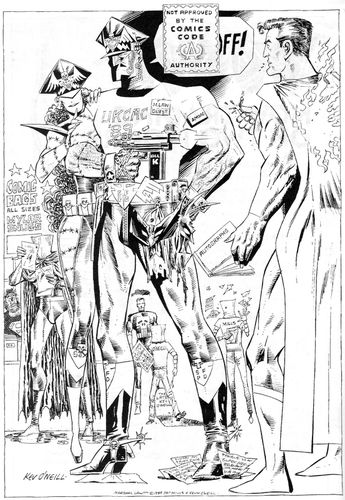 The two last illustrations have been both used in the bonus section of the Graphitti Designs paperback.